Mika Pyykkö appointed Executive Director of the Finnish Brain Association
Mika Pyykkö appointed Executive Director of the Finnish Brain Association
Mika Pyykkö, M.Soc.Sc., has been appointed the new Executive Director of the Finnish Brain Association as of 1 August 2021
to replace previous Executive Director Tiina Viljanen who is retiring.
Mr Pyykkö moves to the Brain Association from his position as Director Of the Centre of Expertise for Impact Investing, which is part of the Ministry of Economic Affairs and Employment of Finland. He has previously worked, for example, as Project Director of Sitra (the Finnish Innovation Fund), Head of the Grants Department at Finland's Slot Machine Association, Executive Director of the Finnish Centre for Health Promotion and Development Manager of the Finnish Heart Association.
"Mika Pyykkö has solid experience of strategic management and health promotion. He has strong social networks. The activity of the Brain Association has focused on the prevention of strokes, the treatment and rehabilitation of those who suffer from them, the early identification of developmental language disorder and the support and rehabilitation of those suffering from it. Our strategic focus is expanding to the promotion of brain health, which Mr Pyykkö's expertise will brilliantly support. The Brain Association is receiving an Executive Director who will excellently support its objectives," says Terttu Erilä, Chair of the Board of the Brain Association.
Mika Pyykkö wishes to emphasise a holistic, proactive and preventive approach at the Brain Association. "I see our mission as being brain-based but for the benefit of all of human life. Everything stems from the brain – including feelings and mental well-being. The brain is our most precious possession. For me, genuine cooperation and joint development with other organisations and different stakeholders are also very important," says Mika Pyykkö.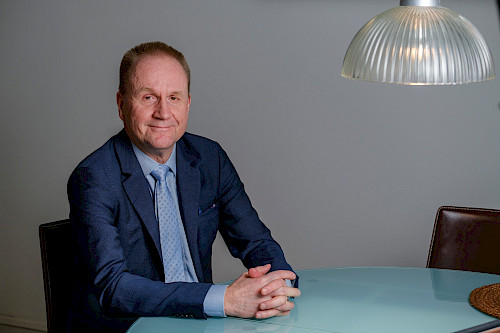 The Brain Association is a public health and professional organisation that represents and supports those suffering from strokes and their loved ones, as well as people with developmental language disorder. We help and support our members to live a good everyday life.
Every year, approximately 25,000 people suffer from a stroke.
About 270,000 people are affected by developmental language disorder in their daily lives.
---
Further information
Terttu Erilä
tel. +358 50 560 3929, Enable JavaScript to view protected content.
Mika Pyykkö
tel. +358 40 084 1662, Enable JavaScript to view protected content.